Description
How to Make a Ballroom Competition Dress Video Collection consists of six videos that are designed to teach you how to make your own ballroom competition dress. The series covers topics such as:
what tools and equipment are needed
how to make a pattern for stretch fabrics
how to make a leotard or bodysuit
how to create an outer shell
how to make various types of skirts, and
how to decorate the finished dress
The following are links to short previews of the videos.
About the Instructor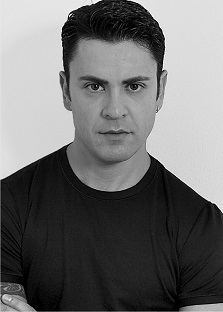 Simone Onnis has been a ballroom dancer and costume designer for more than 20 years. He has had the privilege of designing outfits for some of the top dancers in the world such as Vibeke Toft, Allan Tornsberg, Sammy Stopford and Barbara McColl. He was born in Italy and he spent several years in London pursuing his dancing career. Currently, he resides in New York City dancing and designing ballroom costumes.